Staff
Co-Director and Board Member
Rose FeerickContact
Rose Feerick grew up in a family that emphasized kindness, ethics, integrity and generosity.   As a young adult, she decided to live simply and work with women who were homeless.  About the same time, she received the unexpected gift of a financial portfolio. The paradox of that moment awakened questions related to wealth, spiritual wisdom and social justice. Rose has been offering retreats related to money and Christian spirituality since 2003.  She has a BA from Georgetown University and an MDiv from the Jesuit School of Theology of Santa Clara University.  She lives in Santa Cruz, California and is delighted to be the mother of two young adult sons who share her love of music, nature and conversation about stuff that matters.
Associate Director of Story & Strategy
Sawyer Tracy Contact
Sawyer Tracy is a protagonist of economic and spiritual transformation and is set on creating a livable future for all creation. Based in Minneapolis, Sawyer works at the intersections of spirituality, law, and finance. She has spent the last 10 years supporting people to listen deeper–to themselves and others–in pursuit of their true calling as a facilitator, lay minister, mediator, and friend. As a member of the Boston Wisdom & Money circle, Sawyer is currently working on a book to share the story of what has transpired over the last 15 years as this circle used money as a doorway to personal and collective transformation. In addition to this big story telling work, she supports Wisdom & Money in articulating and realizing our vision through our partnerships and alliances as well as developing sustainable infrastructure for our team. Her formal education has been through Suffolk University Law School, Still Harbor, and Wellesley College. She is a licensed attorney in the state of Minnesota and she is currently pursuing her Masters in Divinity at the Underground Seminary. All this formal education aside, her greatest teachers are trees and beloved communities.
Associate Director of Finance & Fund Development
Jon HokamaContact
Jon Hokama, third-generation Japanese-American son of an Episcopal church organist and medical school professor, serves as both teaching assistant with the Center for Action and Contemplation and as Associate Director of Finance and Fund Development with Wisdom and Money. After mentoring university students with an interdenominational evangelical campus ministry, he's followed his intertwining passions for contemplative prayer, executive coaching and finance in Fortune 100 companies, through small businesses and the Financial Planning Association (FPA), and into the community of Wisdom and Money. Jon and his wife Susan have a ministry of hospitality and love the mountains, trees and the ocean. They are current students in the Living School and have four adult children, their partners, and four grandchildren.
Jon occasionally still plays cello, was educated at Iolani School and UCLA, earned graduate degrees from Denver Seminary and the University of Colorado Boulder (economics) and is a retired EPC campus pastor.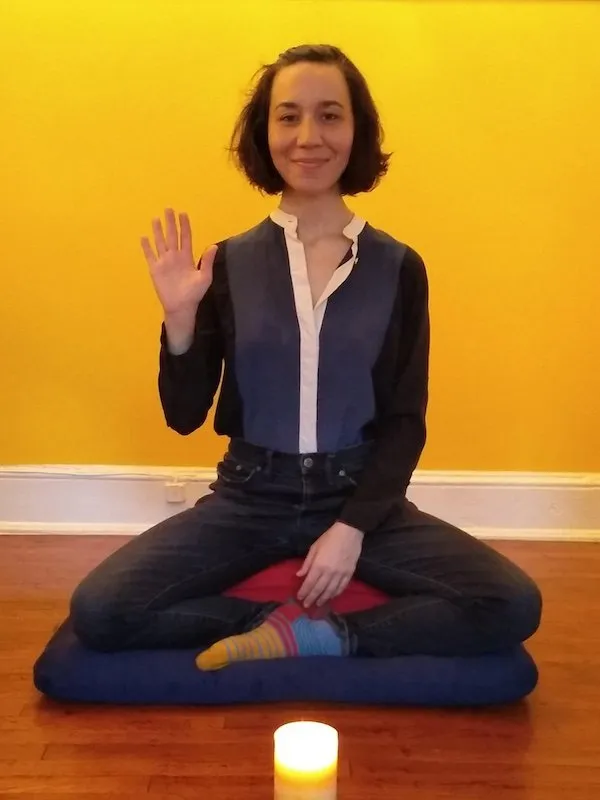 Associate Director of Communications & Operations, Board Secretary
Nadia BouhdiliContact
Nadia's perfect day would go a little something like this: a run in the neighborhood arroyo, morning meditation, tea and dharma talk with her partner, a walk in nature, completing a painting, joking around, having meaningful conversation over a meal (with loved ones or strangers), and freedom from sadness around suffering in the world. Having been more "inwardly" spiritually oriented until now, she is eager to learn from the people at Wisdom & Money, people who are seasoned in both inward and collective/systemic orientation.
Prior to joining Wisdom & Money, Nadia grew up in the DC area, spent her 20s in France, was reeled back in to DC by love, co-owned an acupuncture clinic there, sold it in 2020, and moved to Santa Fe, NM, where she now resides.
Chairperson of the Board
Nancy Thurston
Nancy Thurston comes from petroleum money, but is committed to sustainability; immersed herself in the past to learn to be present; lives in Portland but knows her neighborhood is global. She was active in Harvest Time, including Board membership, before becoming Wisdom & Money Board Chair. In addition, she serves as the co-director of Be Present, Inc.'s Vision-Based, Social Change Fund Development Team. Her work in these organizations helped support her awakening then writing Nautilus Silver Metal book Big Topics at Midnight: A Texas Girl Wakes Up to Race, Class, Gender and Herself.
nancymthurston.com
Treasurer
Bernard C. Murphy CFP
A native of Dublin Ireland, Bernard earned his degrees (BA & MA) in Economics and Sociology from the University of Dublin, Trinity College (TCD), in Ireland. He earned his CFP® designation in 2011.
Bernard is the founder of Dovetail Financial, offering Financial Planning, Advice and Management services to individuals and selected organizations. Dovetail Financial is located in Capitola CA and is affiliated with Arista Advisory Group LLC, a Registered Investment Advisor.
Prior to starting his firm, Bernard worked for close to thirty years to support the lives of children and adults with varying disabilities, in his responsibilities as CEO, CFO and President of four organizations including seven as the president/CEO of a public Foundation..
Bernard also served as a trustee and/or director of a number of non-profit organizations. He is a former trustee and past president of the Camphill Association of North America. He served as a director of the Board of Camphill Foundation from 1992 until 2010 where he also held the office of Board president and CEO between 2003 and 2010. Bernard was a co-founder of the North American Council for Curative Education and Social Therapy. In addition, Bernard currently serves as an advisor to three non-profit entities.
Bernard has and continues to co-initiate a number of educational workshops and seminars on topics such as Mission Related investing and understanding money in the context of an individual's, and/or an organization's, unique biographical journey.

Board Member
Lillie P. Allen, MPH
Lillie's groundbreaking workshop, "Black & Female: What is the Reality?" was presented at the First National Conference on Black Women's Health Issues in 1983 at Spelman College. This workshop became a catalyst for a national movement for social justice. She is the founder of Be Present, Inc. and the creator of the Be Present Empowerment Model®. As Lillie says, "I am the founder. To me that means I found other people who wanted to thrive and be an active part of creating a fair and just world for all people." Lillie currently serves as Creatrix of Play/CEO of Be Present, Inc. She has been involved in public health education and social justice work for over forty years, and has broad experience in developing leadership, collaboration, and collective impact. Lillie holds a Masters in Public Health from the University of North Carolina at Chapel Hill, School of Public Health. In 2008, she was named one of 21 Leaders for the 21st Century by Women's eNews.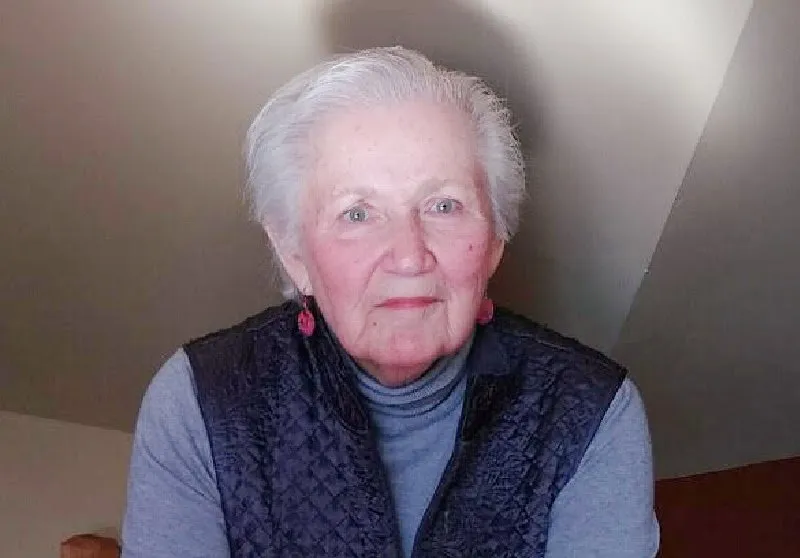 Board Member
Caroline Marvin
This picture of Caroline Marvin shows her singing. She loves to sing informally among friends, and especially hymns of all varieties. But she almost chose a photo of herself participating in a Zoom Meeting because it's been the only way she and her friends from Wisdom and Money have been able to be together over the past two years.
That Zoom photo shows one of those paradoxical times during the months of covid. She was technically "alone" at home, but also in that moment she was truly connected to her Wisdom and Money community, especially to her long term /deep diving friendship and spiritual practice group, "The Boston Circle," now 16 years into it's journey.
Caroline was born a Preacher's Kid which she now defines as an attitude of "living near the Church," (usually metaphorically, but sometimes literally). From her father Caroline inherited many things including a keen sense of Racial Justice and Injustice, and also a belief in Church, however it shows up, as a location for wisdom and action.
Caroline is the mother of an only child, an adult son, Tom, who carries his grandfather's spirit and also his own great privilege of having worked closely with Congressman John Lewis for the last 12 years of the Congressman's life. Caroline hopes that voice will never be silenced. "Never give up. Never give in….."
Caroline is nearly retired from her long professional life as a psychologist. In that work she helped to create and sustain a free standing Training Institute where mental health professionals
learn how to facilitate change. In her own mind this Institute is it's own kind of "church. " It's where she still teaches the nuanced and compassionate form of family therapy that she helped to develop.
Caroline believes deeply in the work of Wisdom and Money. It feels to her like the necessary next step to take "everything further." She is so grateful to be invited.
Board Member
Millie Collins
Millie grew up in the Blue Ridge Mountains of the Appalachians and continues to be drawn and taught by the forests, mountains and trees. In the freedom of retirement, she enjoys walks in nature, gardening, reading in a wide range of genres, needle crafts and art journaling. She is a graduate of Mars Hill University in NC with a Bachelor of Science in Business Administration and Accounting. In her professional life she worked in accounting and finance from bookkeeper to CFO in private industry, government, education and non-profits. Since retirement in 2019 she has spent time pursuing deeper spiritual connections and her desire to bring Spirit together with financial abundance and social justice.
The coalescence of these in the form of Wisdom & Money has been a true gift on her journey. Participating in retreats, monthly lectio Divina and spiritual direction has brought Millie to this place of accepting the invitation to serve on the Wisdom & Money Board. She looks forward to working for a more just world through wisdom practices, the flow of gifts and the Be Present Model in community.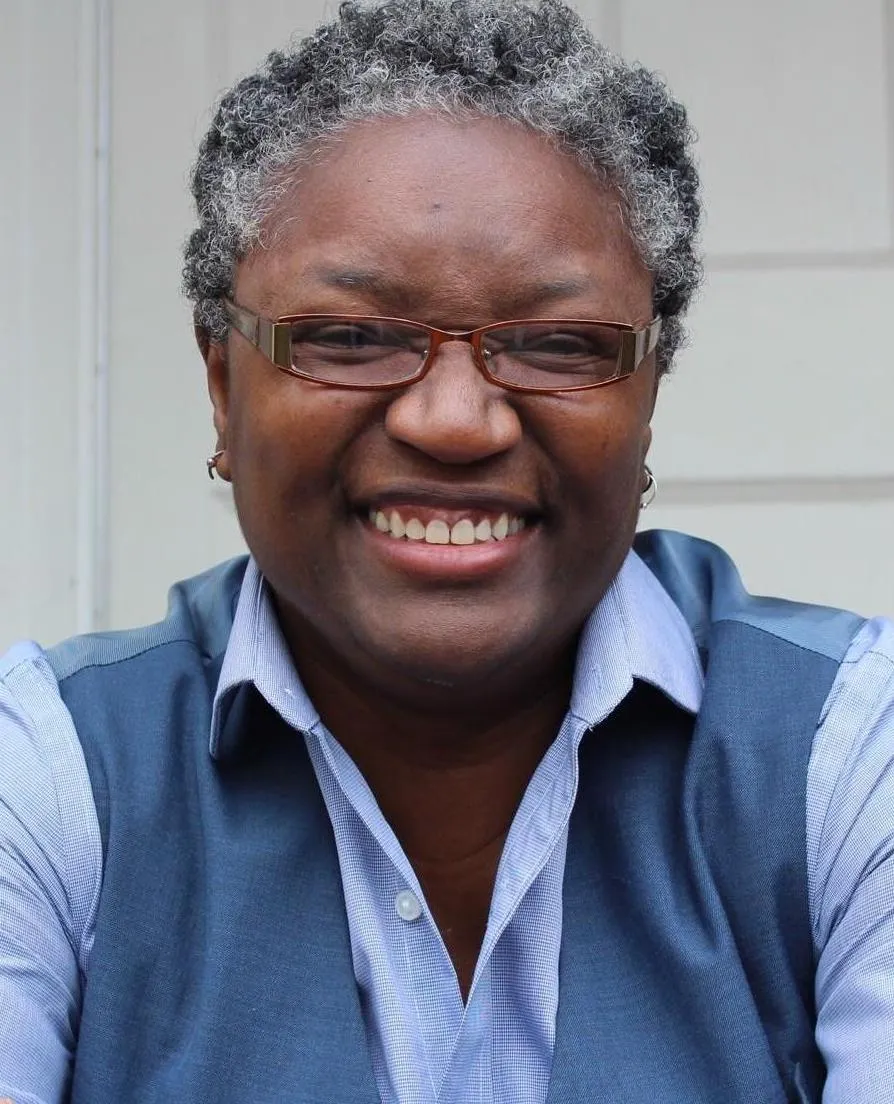 Board Member
Robin Ferguson
Robin is a non-profit administrator who has worked for social justice for over 40 years. S/he has held both administrative and programmatic roles in organizations whose mission included increasing the self–sufficiency of women with emotional, social, and economic barriers; advocating for survivors of domestic violence; providing medical, dental, and quality afterschool programs in under-resourced communities; and awarding grants to grassroots social justice projects. Intrinsic to this work was responding to institutionalized racism, sexism, heterosexism, homophobia, transphobia, and class oppression.
As a child, Robin's faith in God was strong. However, when Robin was a teenager, s/he left the Church due to encounters with oppressive theology. As a result, Robin spent decades viewing her/his social justice work as separate from God's work. In 2014, Robin became a member of City of Refuge UCC, a radically inclusive church, and began the transformation of integrating her/his social justice work with her/his spiritual path. "Joining the board circle of Wisdom and Money continues that journey." Robin received a MA in Leadership and Innovation in Ministry from Luther Seminary in June 2022.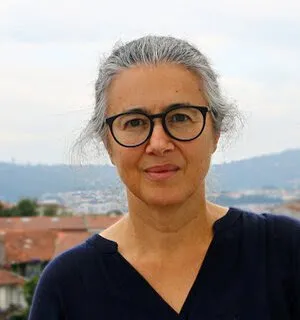 Board Member
Maria da Silva
Maria came upon the work of Wisdom & Money while researching the practice of Centering prayer. This unexpected discovery felt Spirit-led: it has been sheer grace to meet regularly with persons for whom having brave and open conversations about money is a form of doing social justice work.
Maria taught Literature and Humanities at the community college level prior to becoming a spiritual care practitioner and psychotherapist. She has worked in a variety of health care settings and in the community with individuals released from prison. She is engaged in the ministry of spiritual direction and facilitates retreats and workshops related to spiritual growth in both her native country of Portugal and in Toronto, Canada where she presently resides.
My name is Diana Yáñez, CFP®, RLP® and with All the Colors, I dream of transforming money management worldwide for women of color entrepreneurs. My vision is to create culturally aware systems for women of color entrepreneurs' money to become a stable and supportive foundation for themselves, their loved ones, and their community.
I can fulfill my vision due to over a decade of experience with the financial industry, my time as a social worker, and now as a coach. I bring these skills and experience specifically to women of color because I know that financial jargon needs to be translated into language and priorities that make sense to this underserved community.
I am a digital nomad living and traveling in Latin America, with occasional visits to the US. When I'm not helping clients own their power with money and life, you'll find me looking for waterfalls, reading in parks, and learning more about Latin American history.